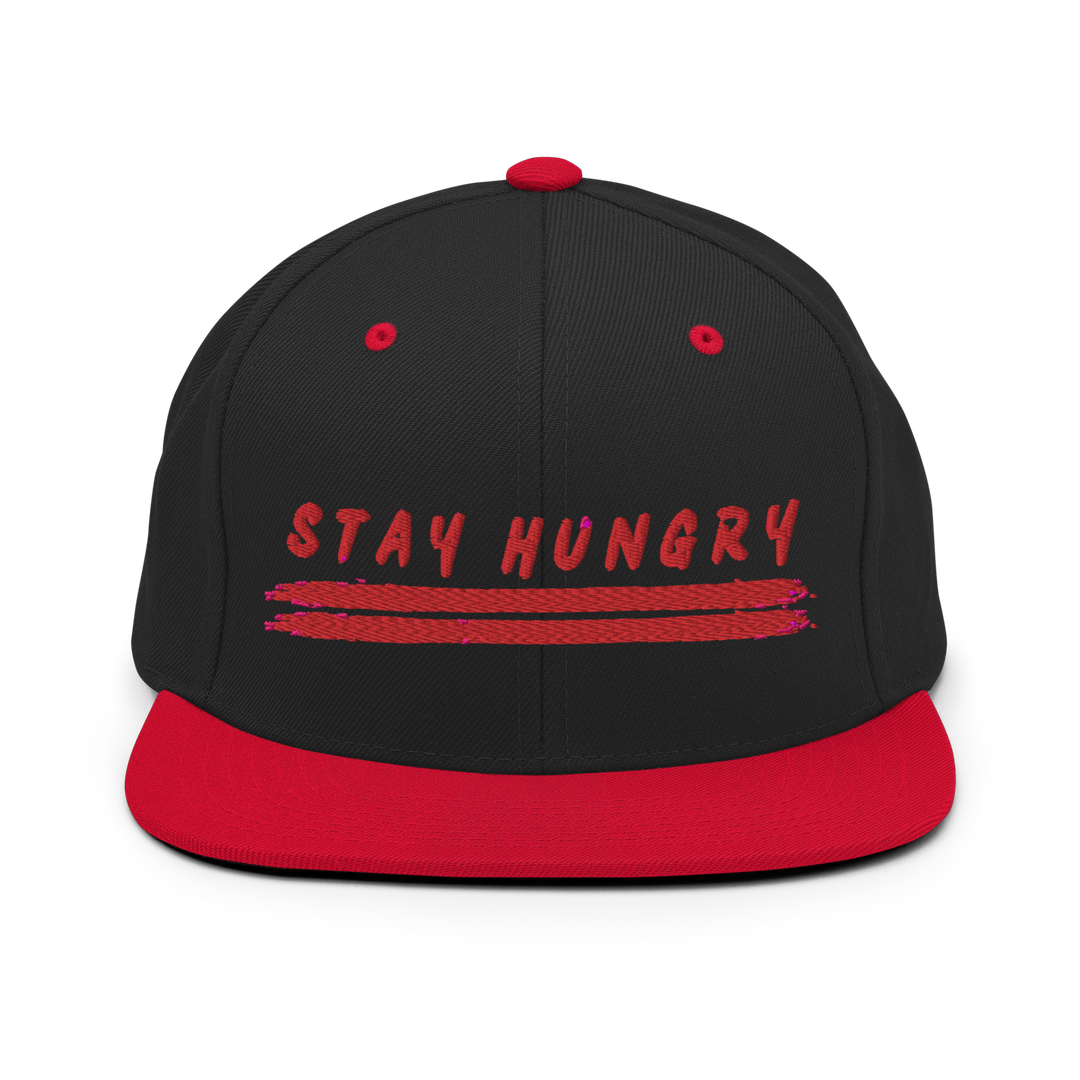 Stay Hungry Snapback
---
In stock

Inventory on the way
Rep' the Stay Hungry "Red Belt" mindset and act like a challenger even if you're the champ, with the Stay Hungry snapback!

The Specs + Details
• 80% acrylic, 20% wool
• 6-panel structured hat
• Snapback hat
• Flat, direct embroidery

About the Stay Hungry "Red Belt" mindset
In many martial arts disciplines, the red belt is the rank that comes just before the black belt. "Black belts" in any endeavor can believe they've arrived - that they can cash royalty checks on past successes, victories, and the like. "Red belts" on the other hand are still hungry, humble, and have something to prove - and bring a tenacious, coachable, and relentless approach to all they do.