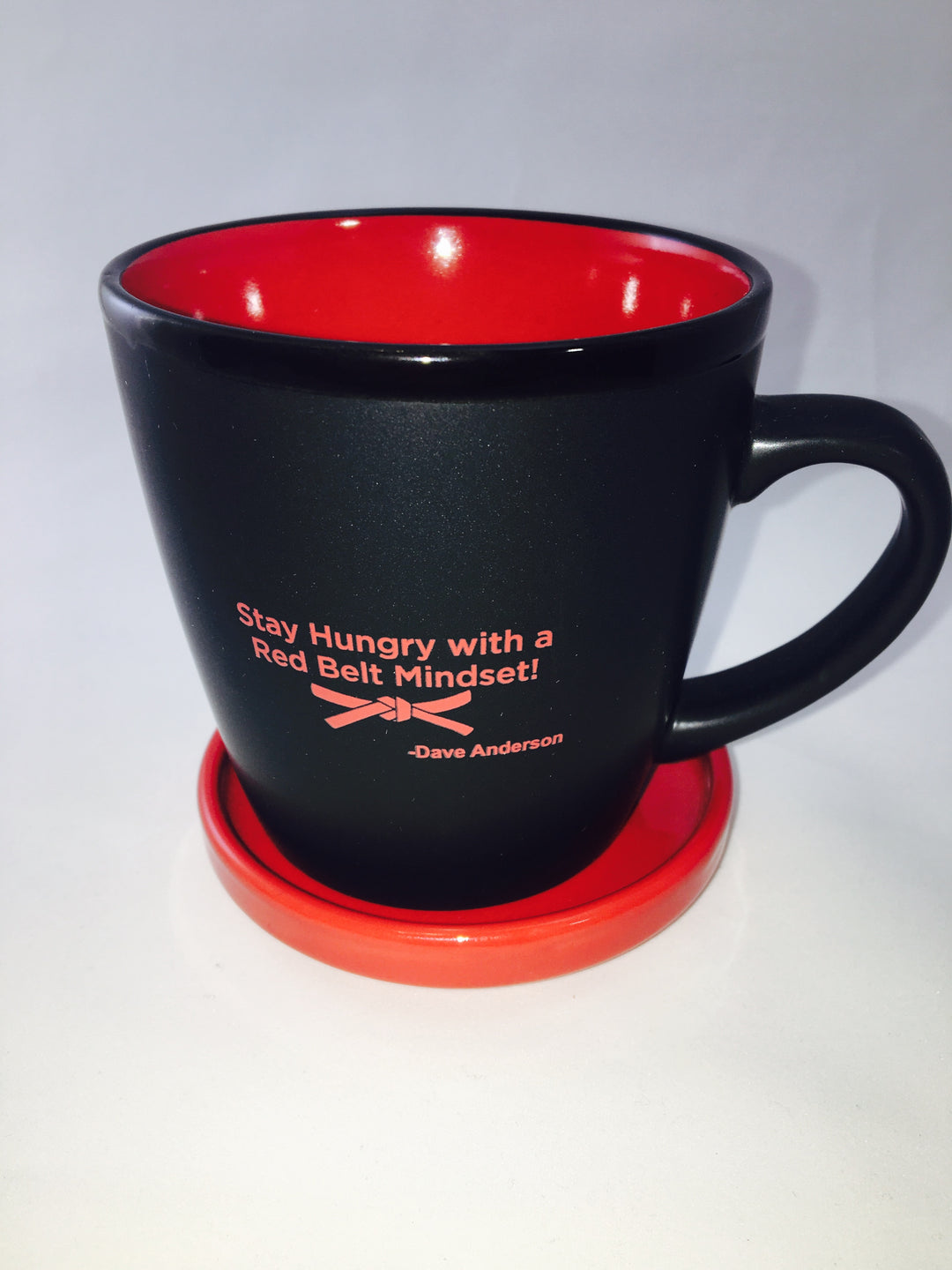 Stay Hunrgy Red Belt Mug
---
In stock

Inventory on the way
Stay Hungry
w

ith a Red Belt Mindset!





A martial arts red belt precedes the black belt. It symbolizes hunger, humility, and the desire to prove oneself over again daily. It's an acknowledgment that you're fighting against complacency and don't believe you have "arrived". Drink from your specially designed genuine STAY HUNGRY Mug as a reminder to stay hungry and to keep growing; to act like a challenger, even if you're the champ.
Size: Holds 12 oz.
Color: Black

Font Color: Red
Steam Trapping Lid Color: Red (doubles as a coaster)
Material:
Ceramic
Text: Stay Hungry with a Red Belt Mindset! - Dave Anderson
Order online or call 818-735-9503!