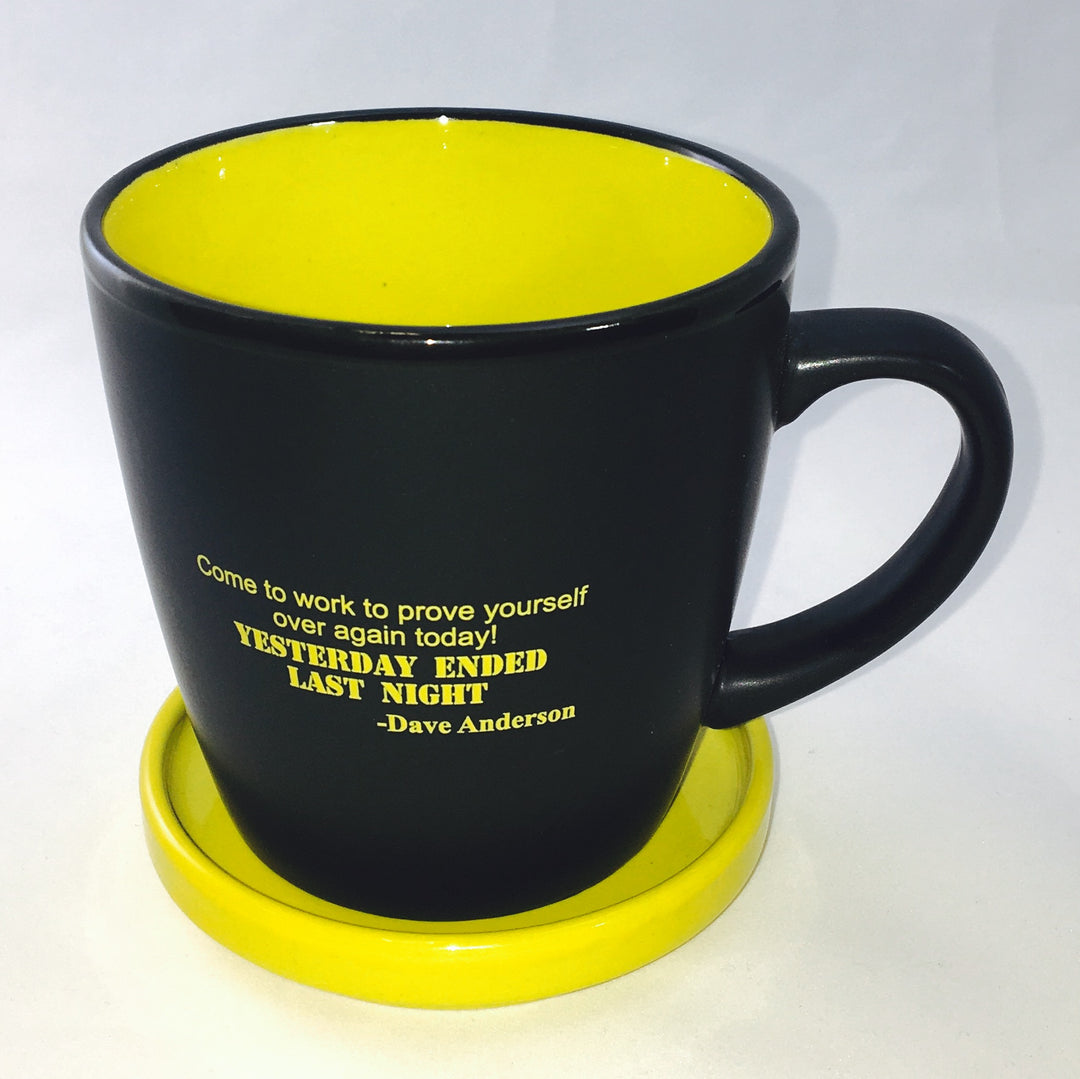 Yesterday Ended Last Night Mug
---
In stock

Inventory on the way
Yesterday ended last night!
Great performers don't try to cash royalty checks from what they did once-upon-a-time, or borrow credibility from past accomplishments. They focus on making each day a masterpiece by proving themselves over again daily. Our mug and coaster set conveys this high-performance message in clear and concise terms!
Size: Holds 12 oz.
Color: Black

Font Color: Yellow
Steam Trapping Lid Color: Yellow (doubles as a coaster)
Material:
Ceramic
Text: Come to work to prove yourself over again today! YESTERDAY ENDED LAST NIGHT - Dave Anderson
Order online or call 818-735-9503!