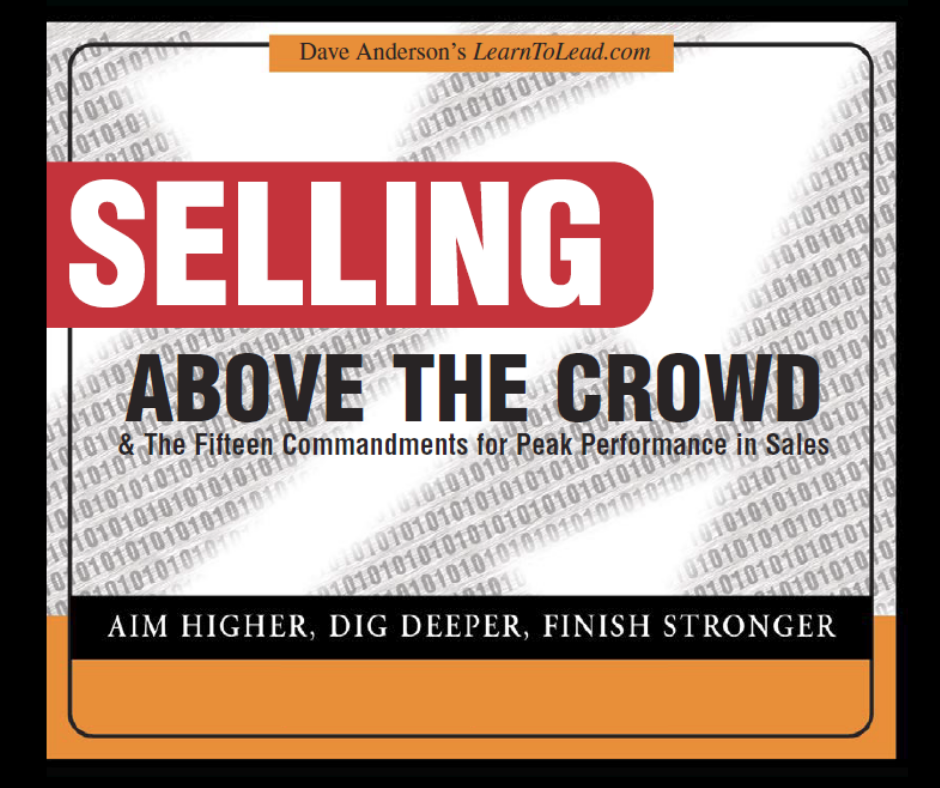 Masterpiece Classics: Selling Above the Crowd 6-part Video Series
---
In stock

Inventory on the way
Reaching peak performance in sales is a matter of developing the right mix of skills, habits, and attitudes. The Selling Above the Crowd video series provides the strategies for this journey with easy-to-apply, no-nonsense methods.
This series incorporates some of Dave's most highly acclaimed sales topics, and challenges you to lead your team - to aim higher, dig deeper, and finish stronger - by taking a fresh and sometimes revolutionary look at how your business is conducted. For instance:
"Closing the sale" could be a wrong mindset. It shouldn't be a close at all, but an opening that will lead to more "closings."
"Let your personality shine" can be a big trap. The secret to positively connecting with each customer is by customizing your personality and presentation to fit that particular individual...rather than making the customer fit into your style.
Assertiveness, yes; aggressiveness, no. Non-confrontational methods in selling must be carefully honed in order to build urgency, overcome objections, and negotiate the sale to a successful conclusion. 
What others have said about Selling Above the Crowd:
"Dave Anderson has 'been there and done that,' and better than most ever dream of doing. His background, experience, and ability to communicate will make Selling Above the Crowd an invaluable asset to those who aspire to be more, do more, and have more." - Zig Ziglar, author and motivational speaker
"Selling Above the Crowd is a step-by-step handbook for sales veterans and newcomers alike who are serious about reaching the top in sales." - John C. Maxwell, author, The 21 Irrefutable Laws of Leadership
Included with the series is a downloadable, fill-in-the-blank course workbook (ideal for reviewing takeaways and for future study).
This series has a running time of 3 hrs. 16 min. Own it, and use it forever to develop yourself and others for just $399. After purchase, you'll receive an email with a link to instantly download the video files and corresponding workbook. Save them to your computer and use them to train forever! 
Enjoy a preview here