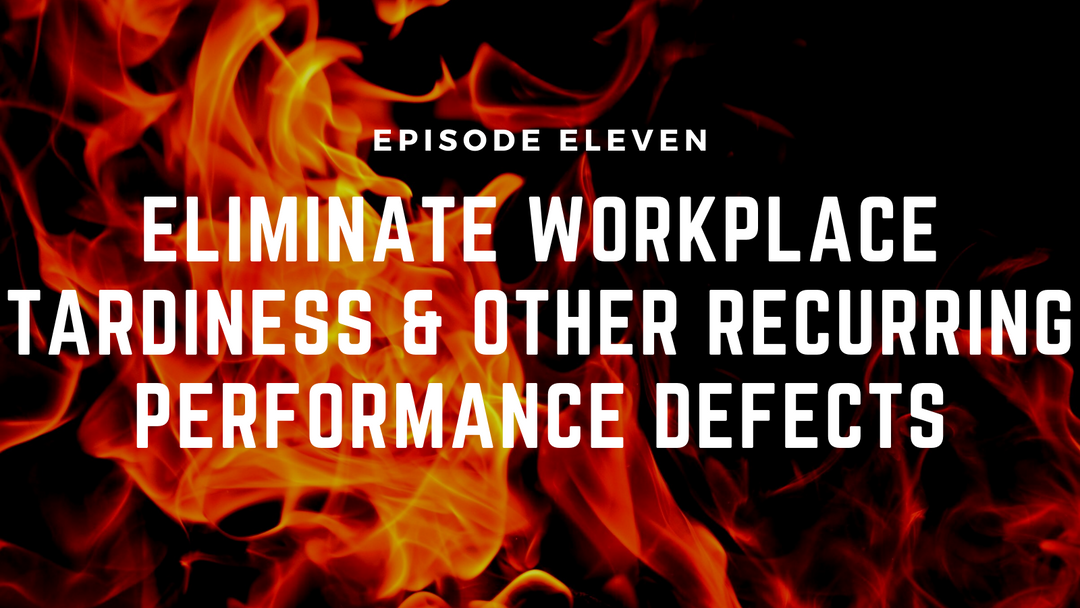 Fireside Chats & Rants Episode Eleven: Eliminate Workplace Tardiness and Other Recurring Performance Defects
---
In stock

Inventory on the way
Episode Details:

Recurring performance defects such as arriving to work late have a large impact on your organization's culture. Rather than allowing people to continue falling short of your expectations, you can confront and turn around these unacceptable performances and behaviors through effective coaching conversations, and in this episode Dave shares a process for doing so respectfully and conversationally.

About the Fireside Chats & Rants Series:
This informal talk-show-format series featuring Dave Anderson and Ryan "The Killer" Cota dives into brutally candid conversations on personal development and tough-love leadership. Each episode is a twenty-ish minute war on complacency and mediocrity, discussing real issues, with real solutions, so you can really grow! 
If you're tired of tiptoeing around sensitive issues and obstacles that make it tougher to grow yourself and your team, you'll find Fireside Chats & Rants refreshing, energizing, and instructive. The content is applicable to everyone in any endeavor - regardless your age, background, industry, or education - seeking to become more than they are so they can get more than they've got.