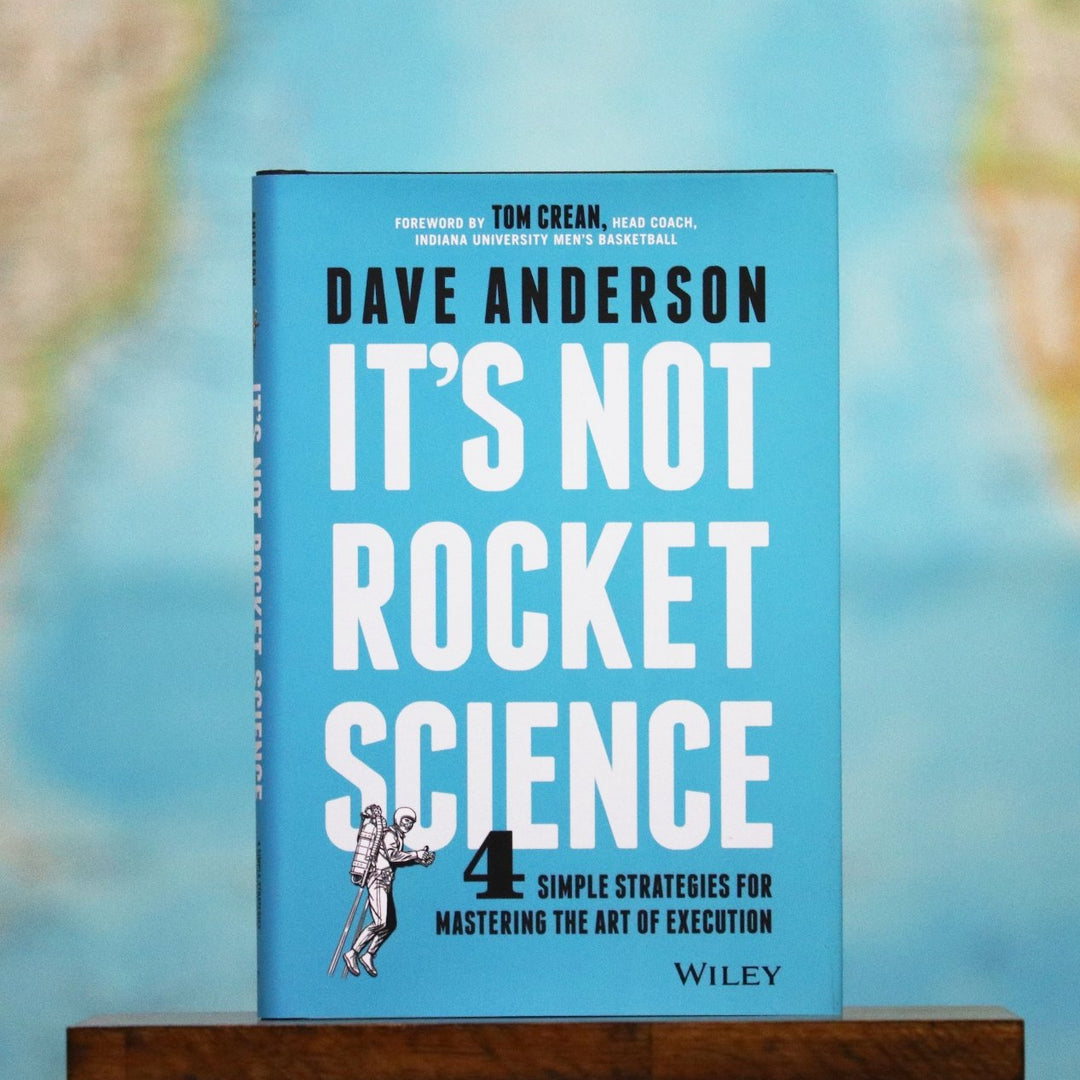 It's Not Rocket Science: 4 Simple Strategies For Mastering The Art of Execution
---
In stock

Inventory on the way
Get it on
now!
Watch this video clip where Dave explains how you'll benefit from this book.
"It's Not Rocket Science" gives you a proven, structured system to convert your boldest goals and strategies into faster results; without needing additional opportunities to do so, but by maximizing those you already have! The four steps will strengthen your culture, narrow every team member's focus, build a positive peer pressure to perform, increase morale, momentum and enhance accountability.
The four simple strategies for mastering the art of execution you'll learn in It's Not Rocket Science are:
How to get the process right.
How to get the leaders right.
How to get the culture right.
How to get the team right.
________________________________
Look what other influencers are saying about "It's Not Rocket Science":
"Dave Anderson's four simple strategies will help you turn even the boldest of goals and strategies into results."
- JOHN C. MAXWELL, New York Times bestselling author and speaker
"Dave is refreshingly direct in his observations on how to improve your performance. I found the book filled with practical advice that will challenge even the most skilled leaders on to greatness."
- ED BASTIAN, President, Delta Airlines
"There are numerous ways to describe what you receive from a Dave Anderson book: inspiration, vision, confidence, and go-to strategies all come to mind. In 'It's Not Rocket Science', Dave ties it all together into a process that helps us execute relentlessly on a daily basis."
- TOM CREAN, Head Coach, Indiana University men's basketball
"This will be on the test: Humans are the same today as 100 or 1,000 years ago - we just have new stuff to deal with. So instead of running around with your hair on fire trying to decide which trendy business guru to listen to, read Dave Anderson's 'It's Not Rocket Science'. Dave will reveal to you (maybe just remind) why focusing on four timeless metrics sets you up to deal with the new stuff that matters, without getting a hair our of place. Thanks, Dave."
- JIM BLASINGAME, author of The Age of the Customer, and host of The Small Business Advocate Show
Audio version narrated by Dave Anderson himself. Runtime: 5 hours 40 minutes. MP3 audio files will be sent by email upon purchase for instant download.