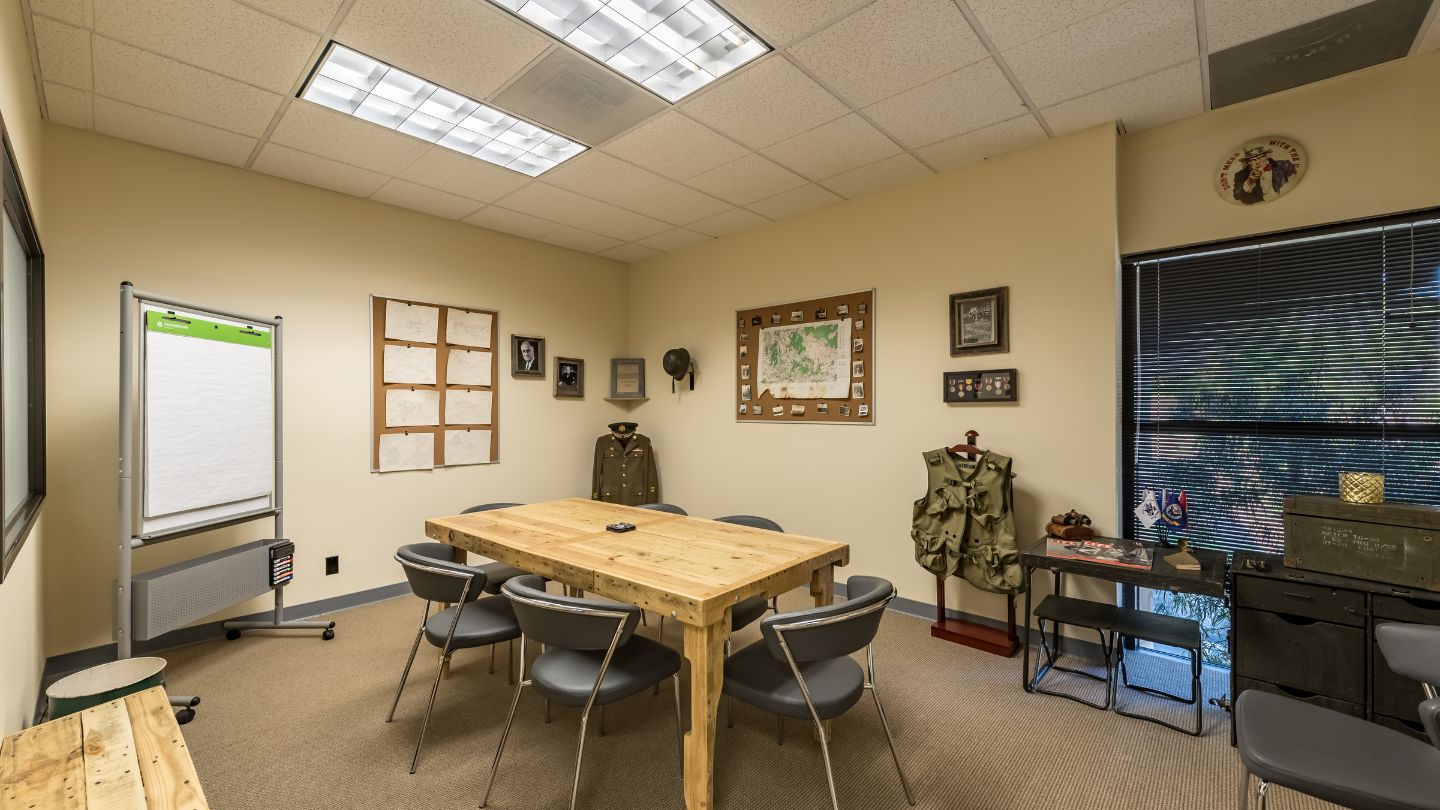 Elite Center Breakout Room
Our War Room is filled with original World War II artifacts and memorabilia, honoring and commemorating the historic planning that preceded the famous D-Day invasion of Normandy, France, by the Allied forces in June 1944.
Discuss & Strategize
Comfortably seating 6 to 8 guests, the War Room provides an environment conducive to discussing, strategizing, and formulating your teams' plan of attack - before you're back "in the trenches" on the job.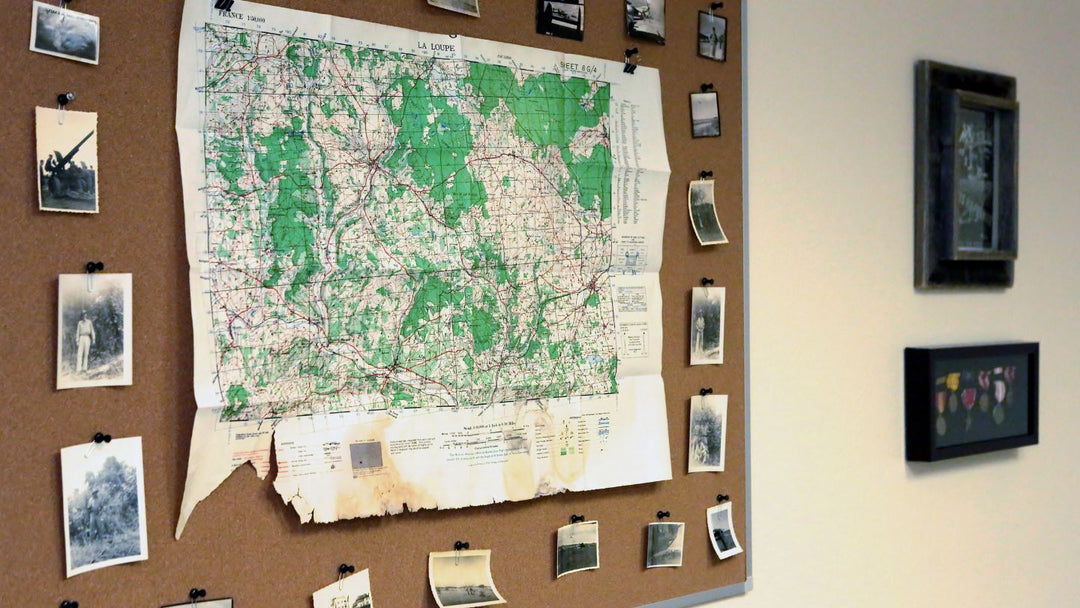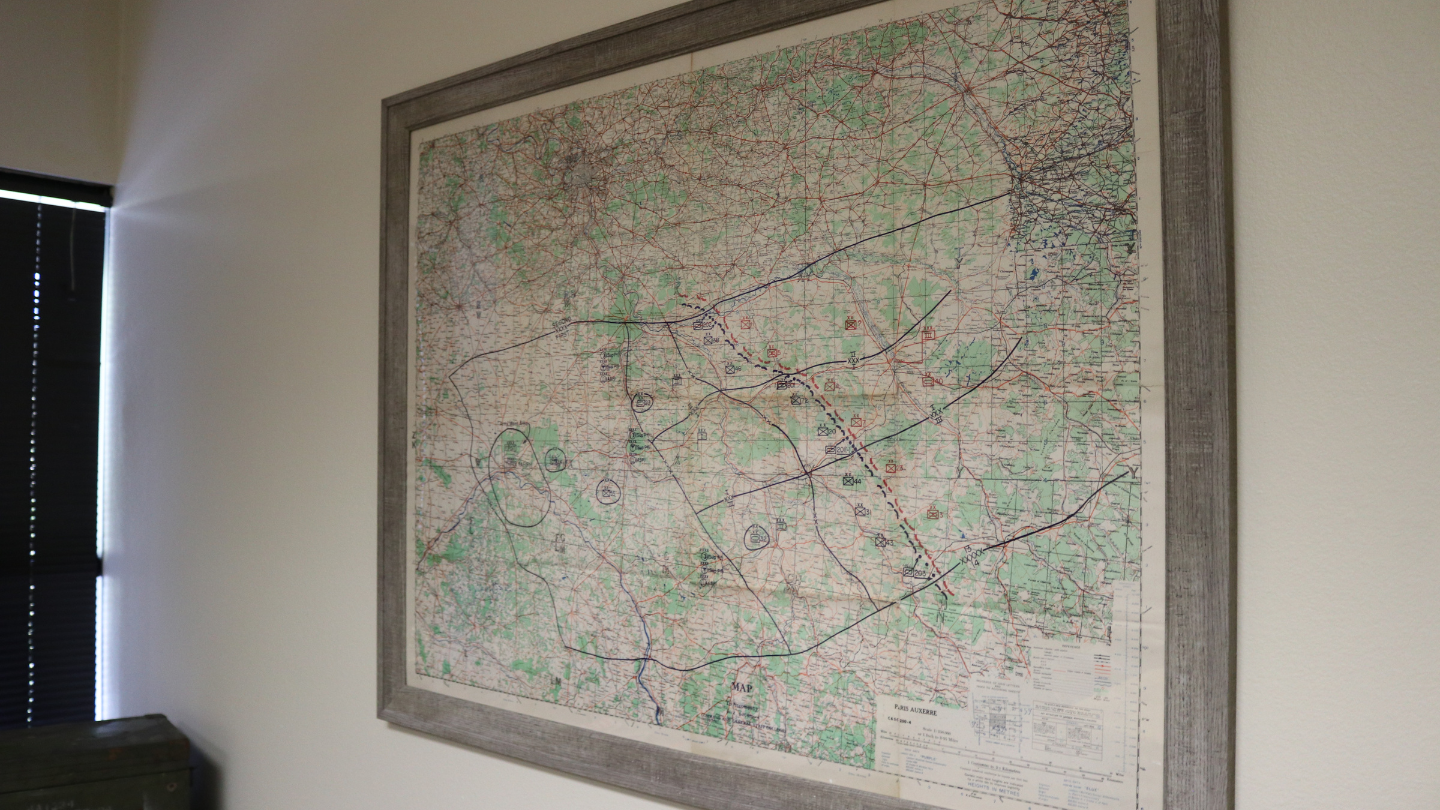 Plan your attack
Draw inspiration from the War Room as you map your action plans - attacking the most high-value high-leverage principles that will bring you closer to victory.