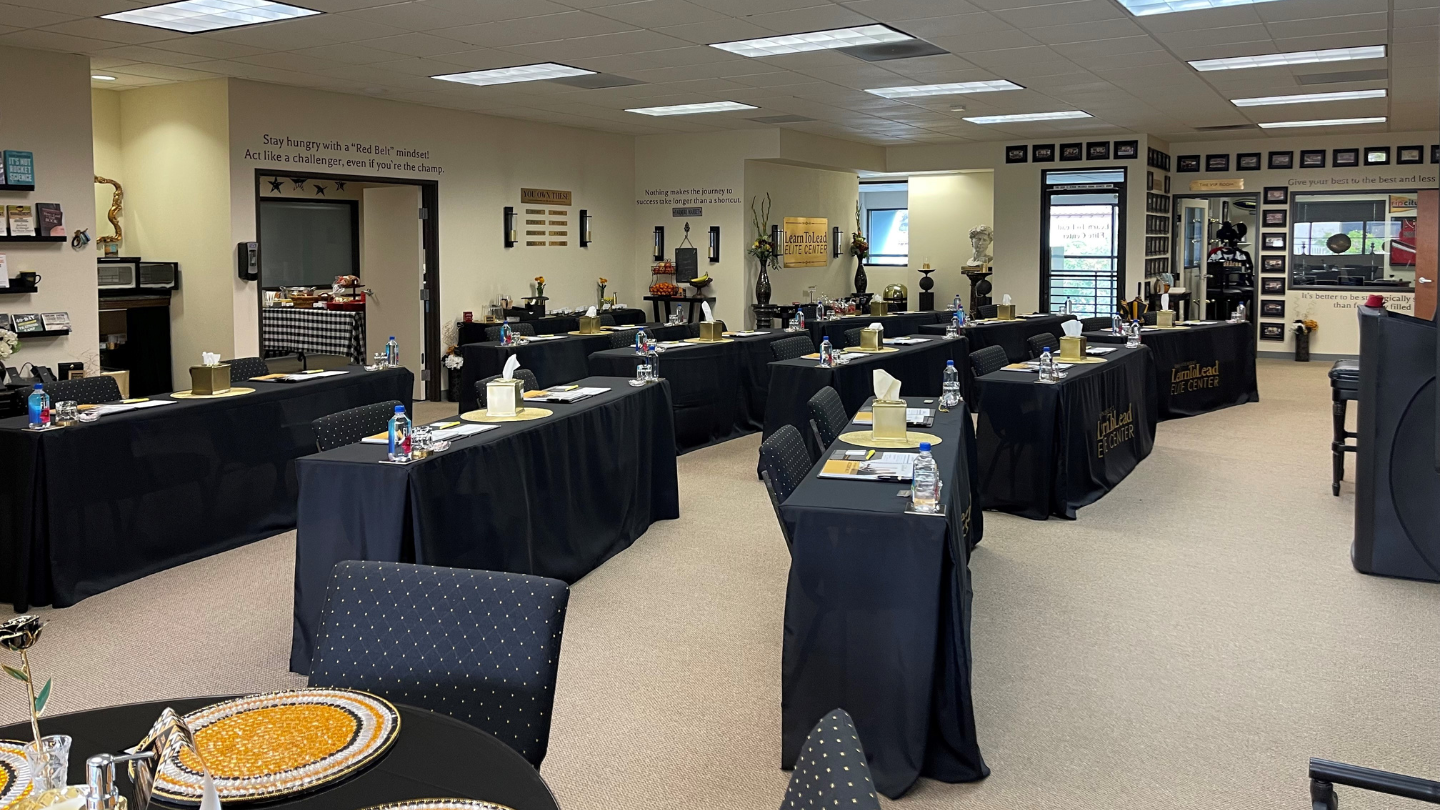 Intimate - Exclusive - Elite - Effective
Get exclusive coaching and teaching from Dave Anderson for your team at our one-of-a-kind Elite Center - connected to our LearnToLead corporate offices in Agoura Hills, California, nestled in the foothills of the Santa Monica Mountains between Los Angeles, Malibu, and Ventura.
A private Executive Session provides the opportunity for your Team to get focused, timely, and relevant training content on the issues most relevant to your needs in the moment: culture; accountability; leadership development; building a team; developing vision, strategy, or tactics; and more.
Enjoy an unforgettable & Elite Experience
All Executive Sessions include the first-rate catering and amenities available in our public workshops throughout your event. Themed breakout rooms give your team the opportunity for small-group gatherings by department, region, or the like, for discussing and creating strategies and action plans regarding your Executive Session topic.
The ideal group size for Executive Sessions is between 5 to 12 guests. For more details or to arrange an Executive Session for your team, kindly address requests and event needs to Ryan@learntolead.com or call 818-735-9503.